Aussie Naturals Cod Planks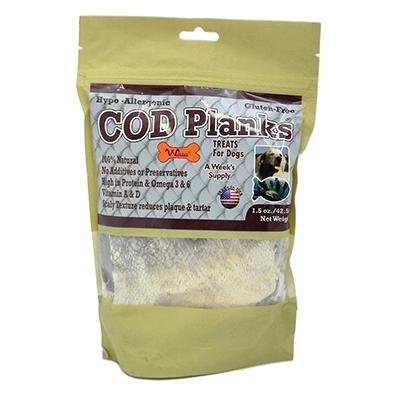 Aussie Naturals Cod Planks
Aussie Naturals Cod Planks Treats for Dogs
Hypo-Allergenic and Gluten-Free!
100% natural freeze dried Made from USA Salmon and cod. Great for healthy skin and coat. High in vitamins and a natural source for Omega 3 and 6. No additives or preservatives. Long Lasting Chew
100% Natural
No additives or Preservatives
High in Protein & Omega 3 & 6
Vitamin A & D
Scaly Texture reduces plaque & tarter
1.5oz.
Reviews