Tucker's Wag-A-Rounds Beef Liver & Sweet Potato Treats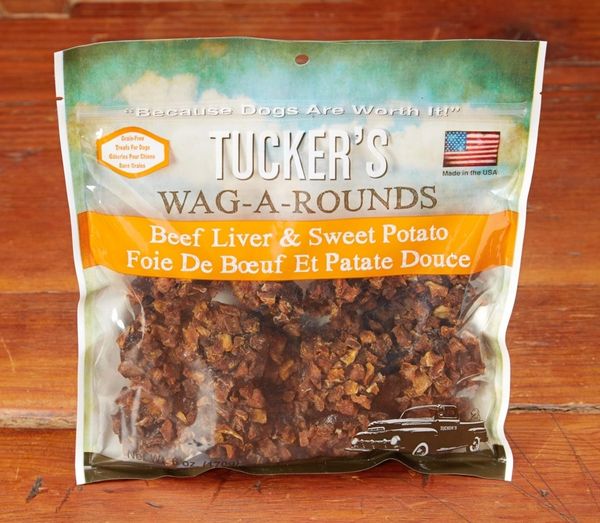 Tucker's Wag-A-Rounds Beef Liver & Sweet Potato Treats
Tucker's Wag-A-Rounds Beef Liver & Sweet Potato

We at Tuckers believe in providing only the finest and freshest food, supplements and treats for your dog. What we cannot see we will not sell. This is why all of our raw materials are human grade and only sourced from USDA facilities in the USA/Canada.
We Listen. All of our products are the result of constant feedback from our customers and their favorite retail stores.
From the quality of our raw materials to the packaging that we use, we believe that feeding your dog bones, food and treats should be fun.
WE LOVE DOGS and that is why our mission is to produce only those products that contribute to your dog's wellness and happiness.
Our Wag-A-Rounds are made from USA Sourced beef liver and topped with the fun stuff for your dog. They are fully dehydrated and make a great training treat for mid size to larger breeds.
Item Weight: 6oz package
Ingredients: beef liver, sweet potato, vegetable glycerin
Made in Pleasant Prairie, WI.
Reviews