Animal Essentials Herbal Ear Rinse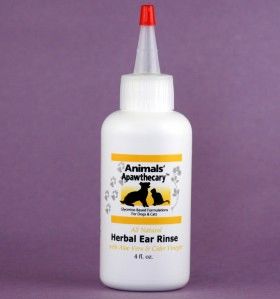 Animal Essentials Herbal Ear Rinse
Herbal Ear Rinse
Formulated to meet the clinical demands of holistic veterinarians...
All natural, for dogs and large animals. Animals Apawthecary Herbal Ear Rinse is a soothing combination of purified water, natural cider vinegar, whole leaf aloe vera juice, vegetable glycerin USP, witch hazel extract,certified organic goldenseal root, Calendula flowers and olive leaf.

100% human grade ingredients!

Highly recommended for groomers and for dogs with an active outdoor lifestyle.
4 oz.
Reviews