Fido Vite 25 lb. pail Doctor's Choice Supplements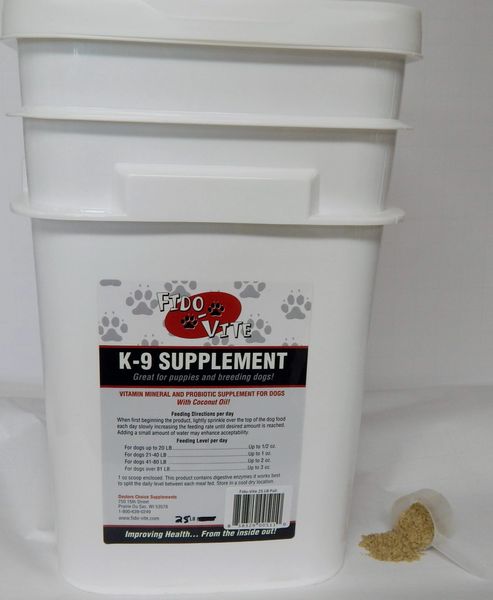 Fido Vite 25 lb. pail Doctor's Choice Supplements
Fido-Vite is a complete canine supplement formulated to complement your regular dog food. Fido-Vite comes in a palatable meal form that contains beneficial probiotics, digestive enzymes, and highly available trace minerals.
Fido-Vite and Flexx Feeding Directions:
For dogs up to 20 lbs – 1/2 oz daily
For dogs up to 40 lbs – 1 oz daily
For dogs up to 80 lbs – 2 oz daily
For dogs over 80 lbs – 3 oz daily
Start slowly – Each day increasing the feeding rate until desired level is reached. You may double the feeding rate for dogs under stress. Adding a small amount of water may enhance acceptability.
1 oz scoop enclosed.
Store in a cool dry location.
Reviews