LuZa Full Spectrum Pet CBD 500mg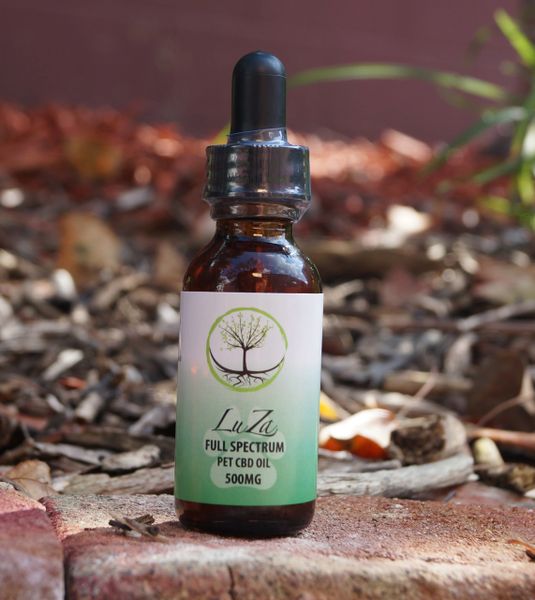 LuZa Full Spectrum Pet CBD 500mg
 LuZa Full Spectrum Pet CBD 500mg

LuZa oil is extracted from whole plant medicinal grade hemp grown in the USA. Utilizing a CO2 extraction method to ensure the purest, most effective oil. In addition the therapeutic cannabinoids, terpenes and Pyto Nutrients are included creating what is know as the entourage effect, providing a full spectrum product and benefits for pets. To ensure that Lu Za CBD products are only of the highest quality they have all products tested for strength and purity by ProVerde Labs. 
Pet owners have found Lu Za CBD to help:
Relieve Seizures or Convulsions, Many forms of Anxiety, Joint and Muscle Pain, Digestive Tract Problems, Reduce Inflammation, Nausea or Vomiting, Skin Conditions, Loss of Stability, Osteoarthritis, Hip Dysplasia.
500mg/30ml per bottle    Approximately 1275 drops, .40mg per drop
Each drop is .83mg of Organic Full Spectrum Cannabinoids and Terpenes
LuZa CBD Products are 100% Full Spectrum Oils from Hemp Extract (THC well be below the federal legal amount of 0.3%) and Full Spectrum Terpenes sourced Organically Grown Hemp.
Ingredients: Non GMO MCT Oil, Organic CBD Hemp Oil
*All product statements on this website have not been evaluated by the Food and Drug Administration. The products on this website are not intended to diagnose, treat, cure, or prevent any disease.
Reviews