PetSafe Elite Little Dog Spray Bark Collar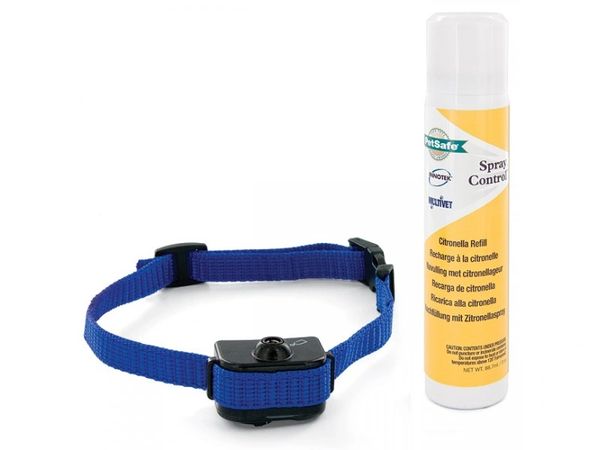 PetSafe Elite Little Dog Spray Bark Collar
Elite Little Dog Spray Bark Collar
Description
This small, lightweight collar corrects nuisance barking with a surprising mist of spray. Its compact design is perfect for little dogs. This easy-to-use collar automatically corrects your dog each time he barks, and this consistency is the key to effective training.
Have a question about this product? We're happy to help! Send us your question now.
Features
Gentle spray stops barking
30-40 sprays per refill, 400-500 sprays per can
Ergonomic collar with QuickFit™ buckle for quick release and perfect fit
For dogs up to 55 pounds
Fits neck sizes up to 20 inches
Perfect Bark® sound & vibration sensors - only your dog's bark causes correction
Waterproof collar submersible up to 5 feet
Collar uses PetSafe RFA-188 battery and spray canister (both included)
Part Numbers: RFA-442
More Information
To refill the collar, make sure the unit is turned off. Hold the refill spray can upright and firmly press the nozzle down into the refill port. Hold for 15 seconds or until unit is full, then remove the can. If spray leaks out, you may need to press harder to complete the seal.
Reviews