PetSafe Stay+Play Wireless Fence® Rechargeable Receiver Collar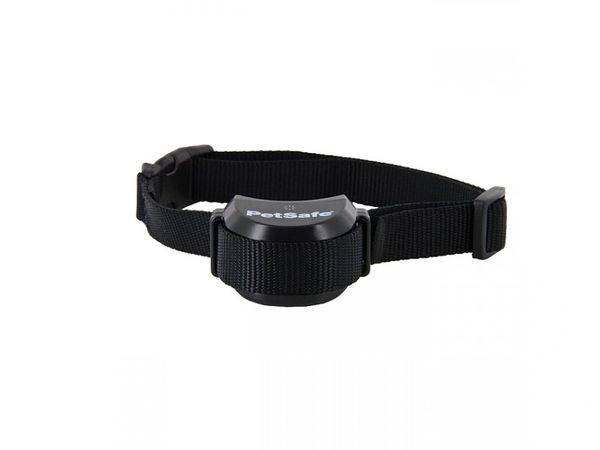 PetSafe Stay+Play Wireless Fence® Rechargeable Receiver Collar
Stay+Play Wireless Fence® Rechargeable Receiver Collar
Description
Contain an unlimited number of pets with our smallest wireless receiver collar that features a rechargeable battery and 5 adjustable levels ofstatic correction. This extra receiver collar can be used to add another dog or as a replacement collar to the Stay + Play Wireless Fence (PIF00-12917). This collar is also compatible with the original Wireless Containment System (PIF-300).
Formerly PIF00-12917, this new version of the collar now comes with the charger.
Have a question about this product? We're happy to help! Send us your question now.
Features
Smaller, lighter, more comfortable, ergonomically designed collar
Recharges in 2-3 hours and LED lights indicate when recharge is needed
Pass-through receiver allows you to use any non-metallic, 3/4-inch-wide collar strap
Stay+Play receiver collar charger (RFA-463) now included
For dogs 5 pounds and up
Fits neck sizes 6-28 inches
5 adjustable levels of static correction
Tone-only mode alerts your pet with a beep
Add an unlimited number of pets with additional wireless receiver collars
Waterproof collar submersible up to 5 feet
Rechargeable battery (built-in; non-replaceable)
Charges in 2-3 hours
Compatible with PetSafe Wireless Containment System™ (PIF-300 system, IF-100 transmitter) and Stay+Play Wireless Fence® (PIF00-12917).
System Includes
Rechargeable collar
Collar charger
Reviews